Articles(4)
Help category: Spanish
Completing the assessment and viewing a Strengths Profile in Spanish
· Please note Team Profiles can only be created using Expert Profiles.
· You will need Profiles in your dashboard before you begin
· Select 'ES' at the top right-hand corner to create a Team Profile in Spanish
Invite people using Groups (recommended)
· Buy the Profiles and Create a new group or select an existing group
· Add your Profiles through 'Manage your uses' using + button and save changes
· Go to the group again and click on the shareable code under the Profile balance. Here you will be given an option to include the Career Guide. Copy the link and send via an email to everyone you wish to complete a Profile

Invite people using Invitations
• Select the group, select 'Add Members' and then click on 'Send an Invitation'.
• Enter the email address of your team member, then click 'add'.
• Click 'None' if they already have a Profile, then click send. The system will look for the latest completed Profile by this user and ask permission to use it.
• If ES is selected the invite will arrive in Spanish.
• Participants will receive an email from noreply@strengthsprofile.com with an invitation to join this group. They must sign in with the same email address that you entered in the invitation.
• Once your team members have completed their profiles, you can then create the Team Profile: You will need to add a Team Profile to this group using 'Manage your uses'
• Select the people you wish to include.
• Click 'create team' profile, wait a few seconds and download it.
• To find it again, click 'View' into the relevant group and scroll to the bottom to view all team reports.
• IMPORTANT -You cannot edit or amend the Team Profile after it has been generated, so please ensure everyone who needs to be in the report is added.
• PLEASE NOTE -The Manager Profile has not been translated into Spanish and will be downloaded in English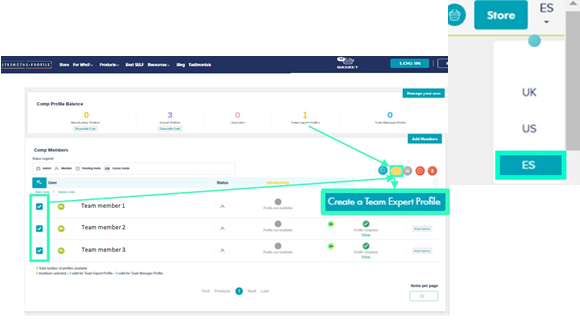 · To view a profile completion, select 'ES' in the top right-hand corner, either before or after you reach the 'dashboard'
· Click on any of the downloads required to view the Profile in Spanish 'ES'.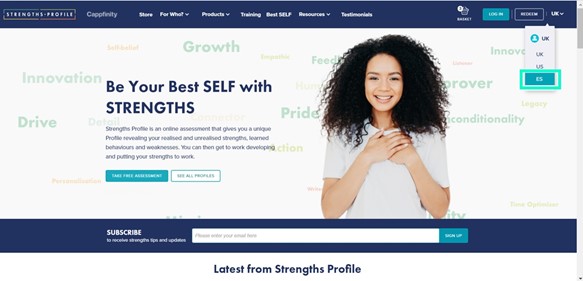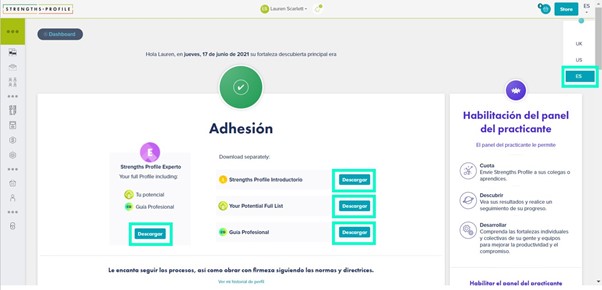 · Please select Spanish before staring the profile or whilst taking the profile
· You can switch between any of the languages before or during completing a profile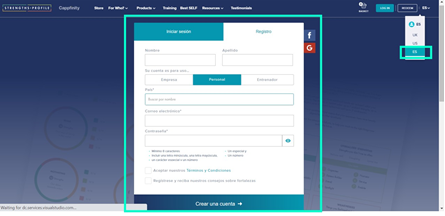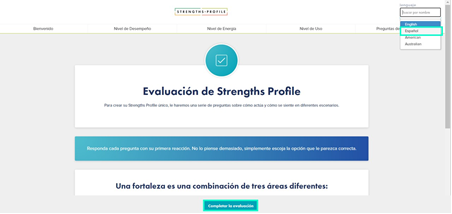 Please purchase either an Introductory or Expert Profile (any language).

Click on the top right to select Spanish 'ES'

Once this language is selected, all Profiles will be sent in that language

Click on Invites & Transfers tab in your left dashboard to send a Profile to an individual

Use the Groups button to create a new group, add Profiles and copy the shareable code to send to multiple people via an email. Please note the invite will arrive in Spanish if ES is selected. You can preview this email with the edit/preview button at the bottom.