Help article: Profile Completions
Send Profiles for others to complete an assessment and create Team & Manager Profiles
---
How do I invite one person to complete a Profile?
Ensure you have a Profile already purchased and in your (practitioner) dashboard.
To send out an individual Free Starter, Introductory or Expert Profile to one person, use the left-hand menus to select Invites & Transfers and then Invitations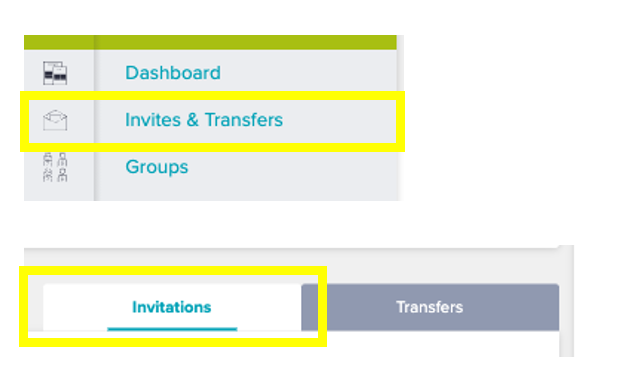 Click on send an invitation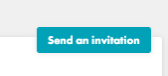 Complete the pop-up details, sending out the Profile of your choice. Please note the individual will need to login or create an account using the exact email address you have used.
You can also choose to include the Career Guide (free) and add your invitee to a new or existing groups (see topics on groups)
You can also choose to withhold a Profile for 30 days. It will automatically be released after the 30 days.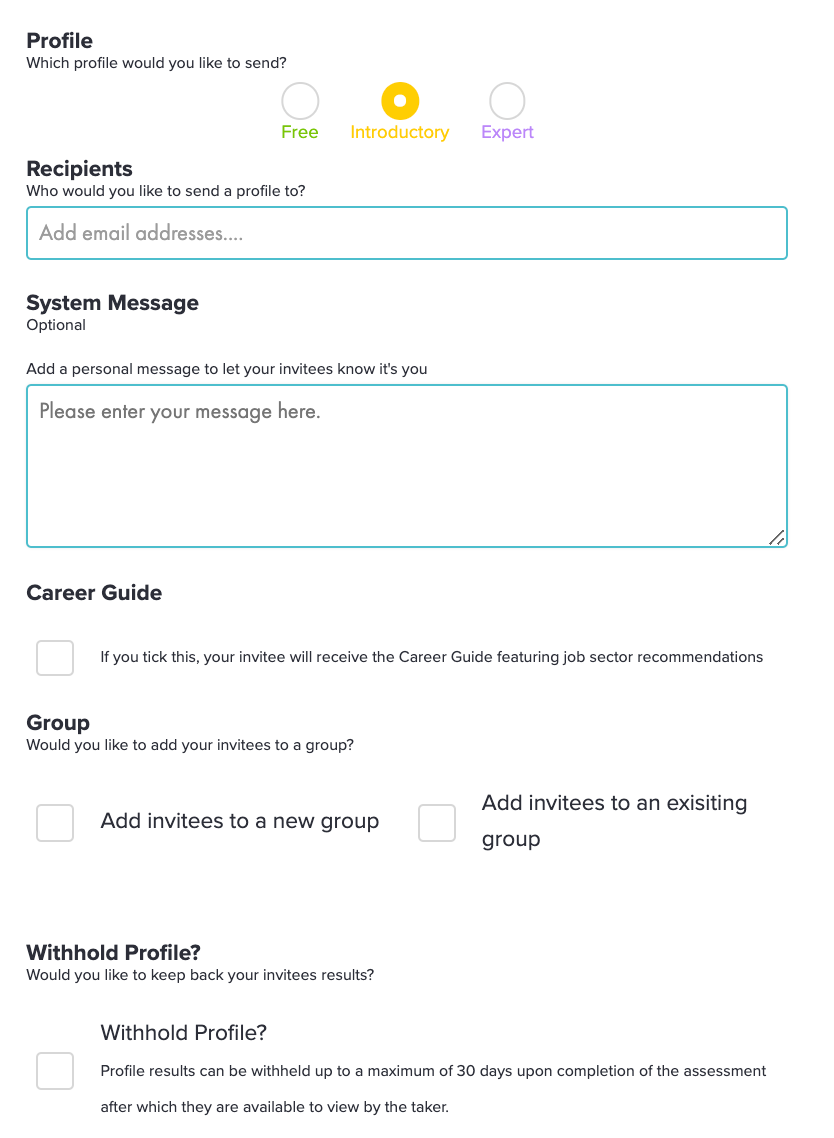 Finally, you can add a personal message in the 'System message' for your invitee. If you wish to view the final message, use the slider to switch to preview