Help article: Training
Access, transfer and learn about our strengths training
---
What is the final assessment for Level 2 Online Accreditation?
Book your module 8 debrief slot on the training platform at any time after Module 4. We will pair you up with another programme participant so you can both debrief each other in the presence of a Cappfinity coach. We will you to share your Profile with the other participant and introduce you.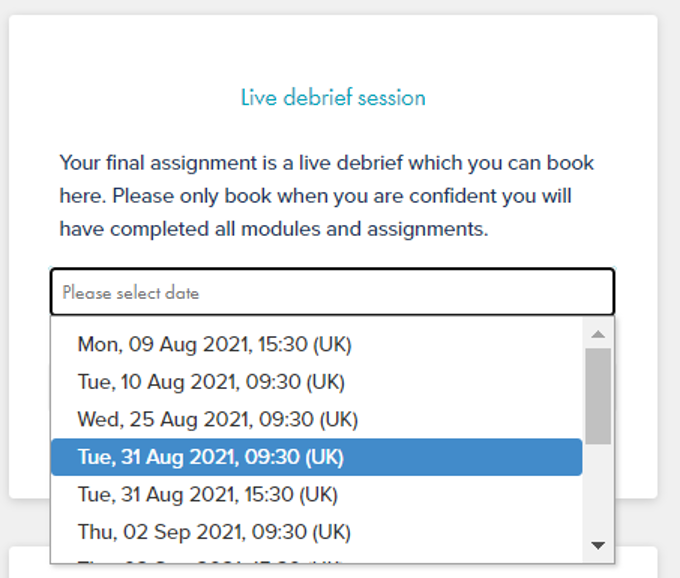 Once you have booked you will see this confirmed in your dashboard. your debrief slot you will see a notification asking if you wish to re-book your live debrief. Please note, we ask you consider carefully before doing so as you may disappoint your partner if you have already been paired up.