Help article: Training
Access, transfer and learn about our strengths training
---
How do I buy multiple trainings and pass them on to colleagues?
Purchase the required number of training programmes online that you need. If you have bought a training programme for someone else or many people, use the 'Invites and Transfers' and Transfers to forward this on via an automated email from our platform. Please note you can only transfer 1 product at a time. The recipient will receive an email to accept the transfer and they can begin the training.
Go to your dashboard and select Invites and Transfers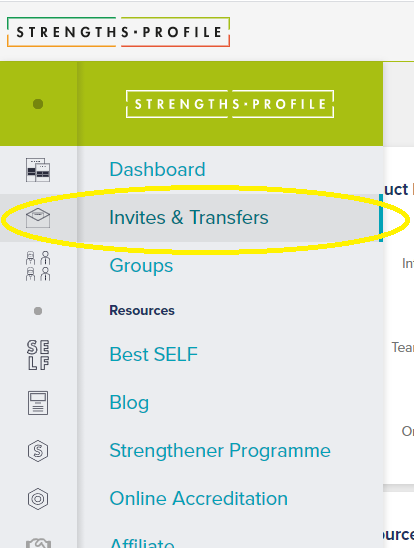 Click on the transfers tab.

Then click on Transfer a Product. You will see the transfer window.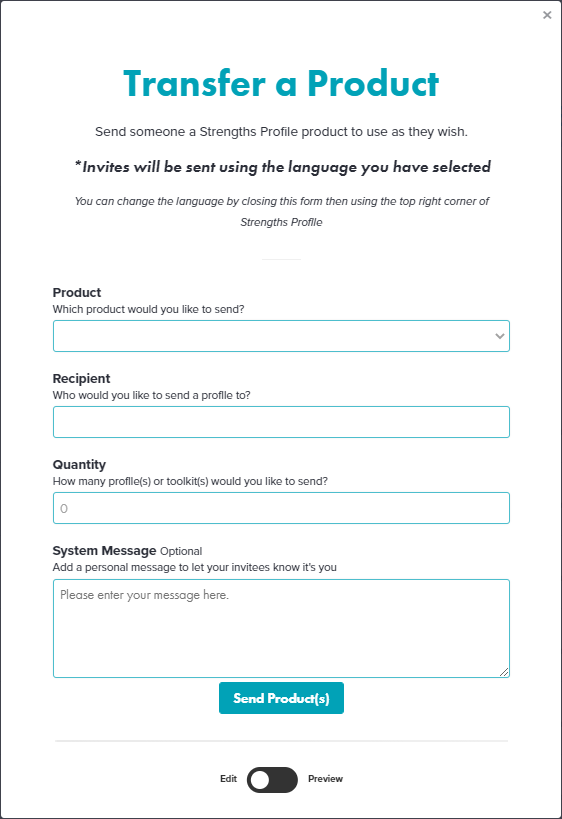 To transfer a product using this window you would typically
Select a Product; All training can be transferred this way - select the one you have purchcased, i.e. Strengthener or Online Accreditation
Enter a single email address, this will be the recipient.
Enter the number of uses of the product you want to transfer.
Enter a targetted email to the recipient.
Click on Send Product
The training programme will remain in your account until the moment your recipient accepts the transfer, at which point they will appear in their account. They will then see this in their Practitioner dashboard and be able to start the training immediately.
Note that you have up to the point the user accepts the transfer to be able to cancel the transfer.