Help article: Accounts
Looking to register with Strengths Profile, forgotten your password or have a general accounts query? Here you will find tips on setting up and managing your account.
---
How do I register and login?
To buy, view or take a Strengths Profile, firstly you will need to create a new account for Strengths Profile.
1. Click on the LOG IN button that is displayed in the top navigation bar.
2. If you are registering for the first time click on the Registration button. If you already have an account please click on the Log in button.
3. Enter your details, read and accept the terms and conditions, and select Create an account and enter required details.
4. You will then be directed to the homepage as a logged in user and receive a welcome email from Strengths Profile.
5. You can also use your favourite social login providers.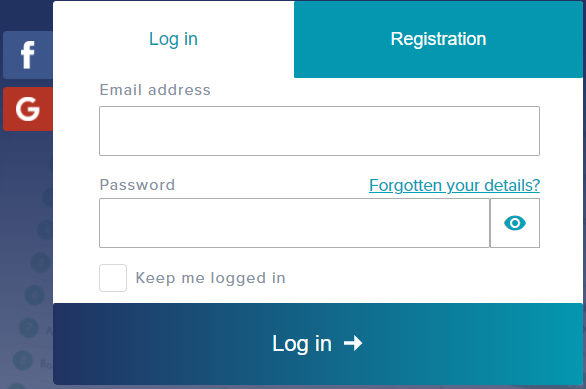 Login Panel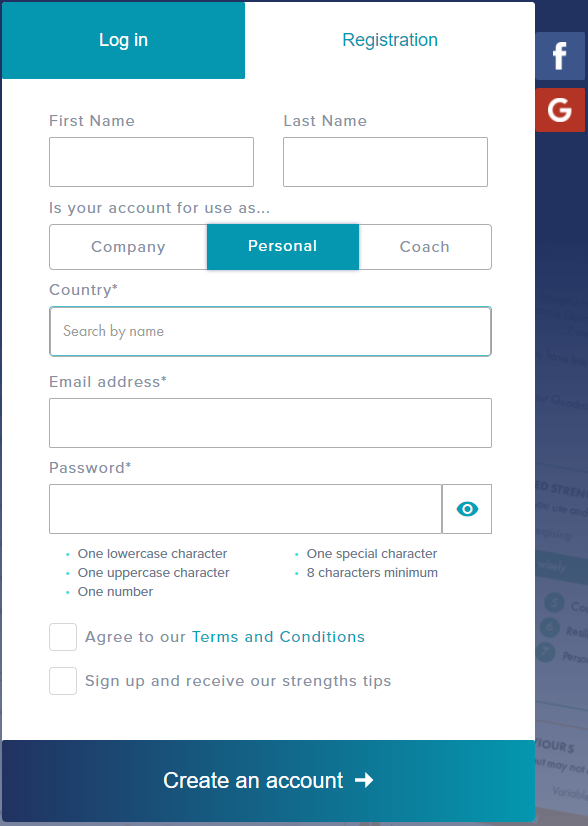 Registration Panel