Help article: Free Starter Profile
How to access the FSP for yourself and send to others
---
Inviting others to Complete the Free Profile and viewing their results
There are 2 ways to send out a Free Profile invite, access the results and upgrade should you choose to later on.
1. Use the Invites & Transfers menu on the and click on 'Send an invitation' (for individual people, not for sending to multiple people)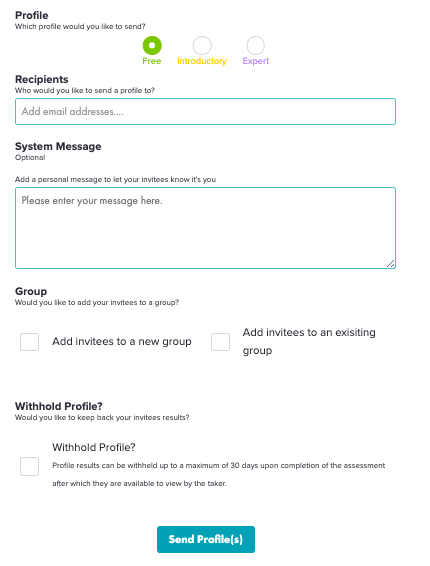 Select the Free Profile using the buttons at the top.
You can then enter an email(s), add to a group and choose to withhold the resutls for up to 30 days. Please note the Free Starter Profile does not include the Career Guide.
The user will receive an email from Strengths Profile. Once they have completed the Profile, you will see the results in your Invitations and can download or upgrade to an Introductory and Expert.

2. You can also use a shareable code to send out mulitple links to the Free Starter Profile via your personal email (recommended for multiple people)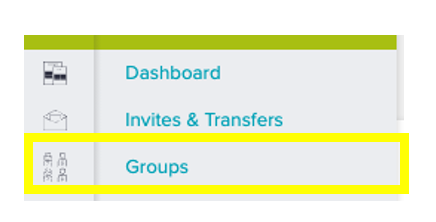 Click on Create Group, add the details and click Next
You will then see the shareable code in the Groups dashboard, ready for you to click on and copy to clipboard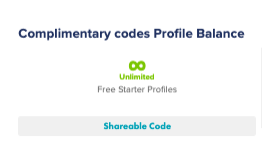 Once the Profiles are completed (see Emily here) you can choose to view or upgrade individual or all Free Starter Profiles using the Multi Profile Options